Finca Calma is creating an opportunity to own your own eco-conscious property on some of the most lush and beautiful land in the world, situated in the biological miracle of Costa Rica's greenest lands, just below cloud forest elevation.
Finca Calma is not a timeshare plan. You purchase both your home and the land it is built on within the Finca Calma farming community. The homes will follow a similar appearance from the outside to maintain a cohesive farm theme, while customized and built to owner specifications on the inside.
Our ultimate goal is to crop enough fruits, vegetables, coffee and raise enough livestock and fish to support all the inhabitants of the retreat and visiting tourists for all our associated projects. We plan to harness the blessings of mother nature to support us and the projects we are working to build.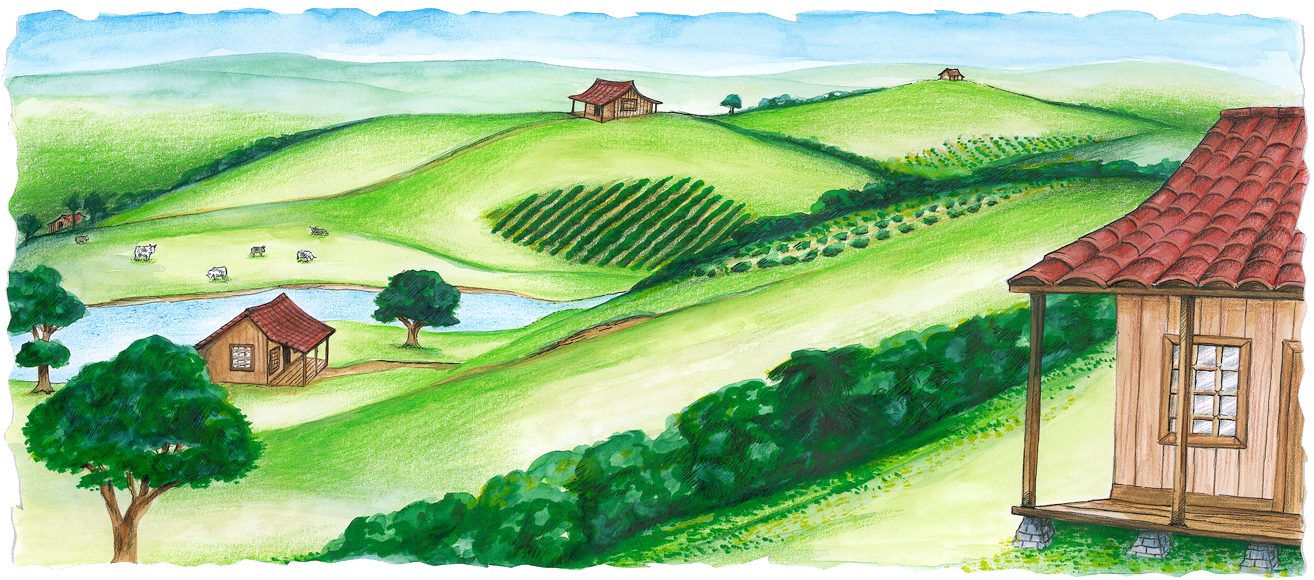 Each house will also be as self-sufficient as possible, harnessing solar and wind power for electric energy, biofuel systems for turning organic waste into cooking gas, and pristine water flowing from our mountain fresh springs. This concept started several years ago with the careful selection and preservation of the farmland, today, we are proud to invite you to stake your home site and join us in this journey. The infrastructure will branch over the entire farm with nature paths, gardens, crops, wellness center and a central recreation clubhouse for the enjoyment of everyone.
Homes are assets of the owner, however, the nature of our farm will attract the attention of tourists and naturalists in search of a temporary escape from the modern world. In turn, not only do homeowners appreciate value in the real estate itself, but also have the ability of producing revenue through vacation rentals.